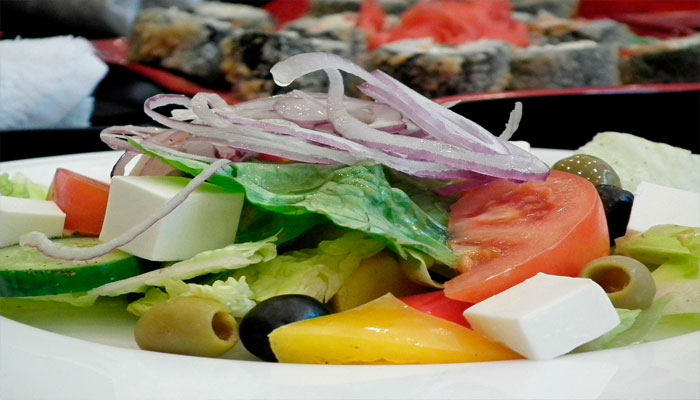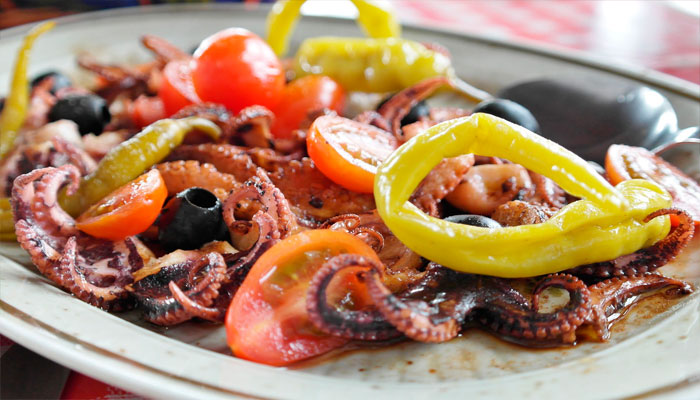 After a relaxing day on the island discover the variety of the Greek cuisine. The Greek cuisine is world widely known. On the island you will find many excellent fish taverns. They serve many fine specialties with fresh seafood. Local products are used also in mezedes, pastries and drinks.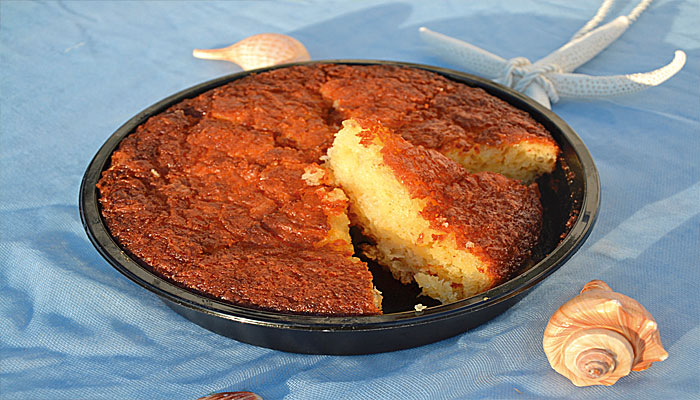 PATSAVOUROPITA (RAGPIE)
INGREDIENTS
½ a kilo of pastry, 1 tub of yoghurt, 4 eggs, 1 cup of sugar, 1 cup of vegetable oil, 2 teaspoons of vanilla essence, 1 tablespoon of baking powder, lemon or orange zest

SYRUP:
1 cup of sugar, 2 cups of water

PREPARATION
First mix all the ingredients together in a large bowl. Cut the pastry in half and dip each sheet into the mixture. Apply each sheet of battered pastry into a well-greased oven pan. Use your fingers to scrunch each sheet of pastray every time you layer the pie. Bake at 180c until it turns golden-brown. Leave to cool and then pour the hot syrup over it. This pie can be stored in the refrigerator for many days but should be served warm' preferably with vanilla icecream.